Our Intent:
Our vision is focused on ensuring children feel safe, nurtured and valued. This is essential in order for us to challenge the children in their learning and have the rigorous approach we have developed. Children learn best when relationships are secure and they feel psychologically safe.
We have exceptionally high expectations for all aspects of the curriculum. We have a relentless determination that every child can achieve. We are committed to achieving excellence.
We aim to inspire the children through an innovative approach to teaching- examples can be seen in implementation, but include KUNCU, child-led approach to LM and global learning. We intend for all elements of our curriculum design to work together and lead to exceptional teaching and outcomes.
To achieve excellent standards including all aspects of the National Curriculum; striving for every child to reach at least age-related expectations.

To engage and excite our children through real, relevant and purposeful learning, including visits, specialist experts and opportunities to work with our parents and local community to enhance learning further.

To provide opportunities so that all children, regardless of background or circumstance, have a wide range of experiences that impact positively on their understanding of the wider world, imagination, vocabulary and well-being.
To inspire a passion for learning in our children and build confidence to ask questions, take risks and extend their knowledge.
To provide children with choice and autonomy in their learning through creative, sequential and innovative approaches.
To empower our children to challenge and confront injustice and inequality as articulate advocates of change, celebrating and respecting diversity.
To equip our children with the knowledge and skills they need to become responsible global change makers, both in our local community and further afield.

To ensure that children with SEND or those who are disadvantaged have equality of opportunity and are supported to achieve exceptional standards

We are determined that every child will learn to read fluently; reading is central to our whole curriculum offer.

To prepare and inspire our children for further learning in secondary school and beyond.

To ensure that any gaps in learning, as a result of COVID, are closed.
Our Implementation:
In EYFS, the curriculum is taught through a play-based approach, using in the moment planning. Phonics, reading and maths is directly taught each day. The curriculum is mapped by term to ensure children make progress in all ELGs and are well prepared for KS1.
Reading, writing and maths are taught daily through clear, consistent, sequential approaches
Reading is taught through three key strategies: Rigorous phonics teaching with fidelity to Little Wandle; the teaching of reading skills through whole class sessions focused on vocabulary, language development and comprehension and the love of reading through the use of high-quality texts, inviting reading areas and exciting story times.
Writing is taught through a two-week teaching sequence, where children collect ideas, connect their ideas and develop grammatical skills and then create and publish their writing.
There are three key components to our maths approach. 1) The CPR model is a sequence of learning that starts with conceptual understanding, progresses into procedural fluency and then children apply their understanding to reasoning and problem solving. 2) Arithmetic is taught as a separate session each week to continually revisit and review mathematical proficiency. 3) Early Bird is done first thing in the morning. It consists of calculation practise as well as revisiting previously taught concepts to ensure the skills are retained.
Science is taught weekly. The curriculum is progressive and links to Learning Missions where possible. A sequence for each lesson is being developed.
PE and Sport provision is excellent. There are a range of coaches and explicit links are made between PE and wellbeing. Our commitment to ensuring a wide range of opportunities is evident in PE as the children enjoy horse riding, swimming, hiking expeditions and many other experiences.
Foundation subjects are taught through cross-curricular 'Learning Missions'. The curriculum is mapped from EYFS to Year 6. The curriculum progresses each year (See curriculum progression document).
Learning Missions begin with a launch to spark children's interests, engage them in their learning and end with a landing to celebrate the learning journey.

Curriculum design links to the local context so that learning is relevant for our children and can be applied to real life contexts.

There are regular opportunities for children to learn outdoors and apply their skills

Global learning is part of all learning missions and collective worship planning.

The Opportunities Pledge ensures that every child has access to a wide range of opportunities that enhance the curriculum. The richness of our local school community and surrounding area is used to inform planning as well as ensuring that all pupils have access to a wide range of experiences before they leave our school.

Pupils are encouraged to take an active part in the school community and wider world through groups such as spiritual leaders, global changemakers and school MPs.

Clear, consistent structures are used in Maths, English and Learning Mission to promote consistency and challenge.

Weekly awards celebrate the successes of pupils across the curriculum. The weekly value is embedded across the week to promote reflective and articulate pupils

Published work encourages pupils to aim high and develop self-esteem.

In RE the NY syllabus is used to ensure statutory coverage combined with Understanding Christianity.

Rosenshine's principles underpin learning across the whole curriculum, consolidating previous learning and supporting and scaffolding new learning.

Working walls are used across the curriculum to support, scaffold and re-visit learning and model high expectations.
Published work and displays are used to celebrate and model high expectations across all year groups.
The curriculum is ambitious for children with SEND and those who are disadvantaged. Teachers and support staff provide additional adult support, scaffolds, and resources to ensure that children can access the task set. In addition, 5-minute boxes and corrective teaching are used to ensure progress is made.

Parents are actively involved and engaged in their children's learning through having the chance to share learning and work together, access to knowledge organisers and consistent information about learning sent home, taking part in Launch or Landing opportunities and regular communication about our school values and vision on class newsletters.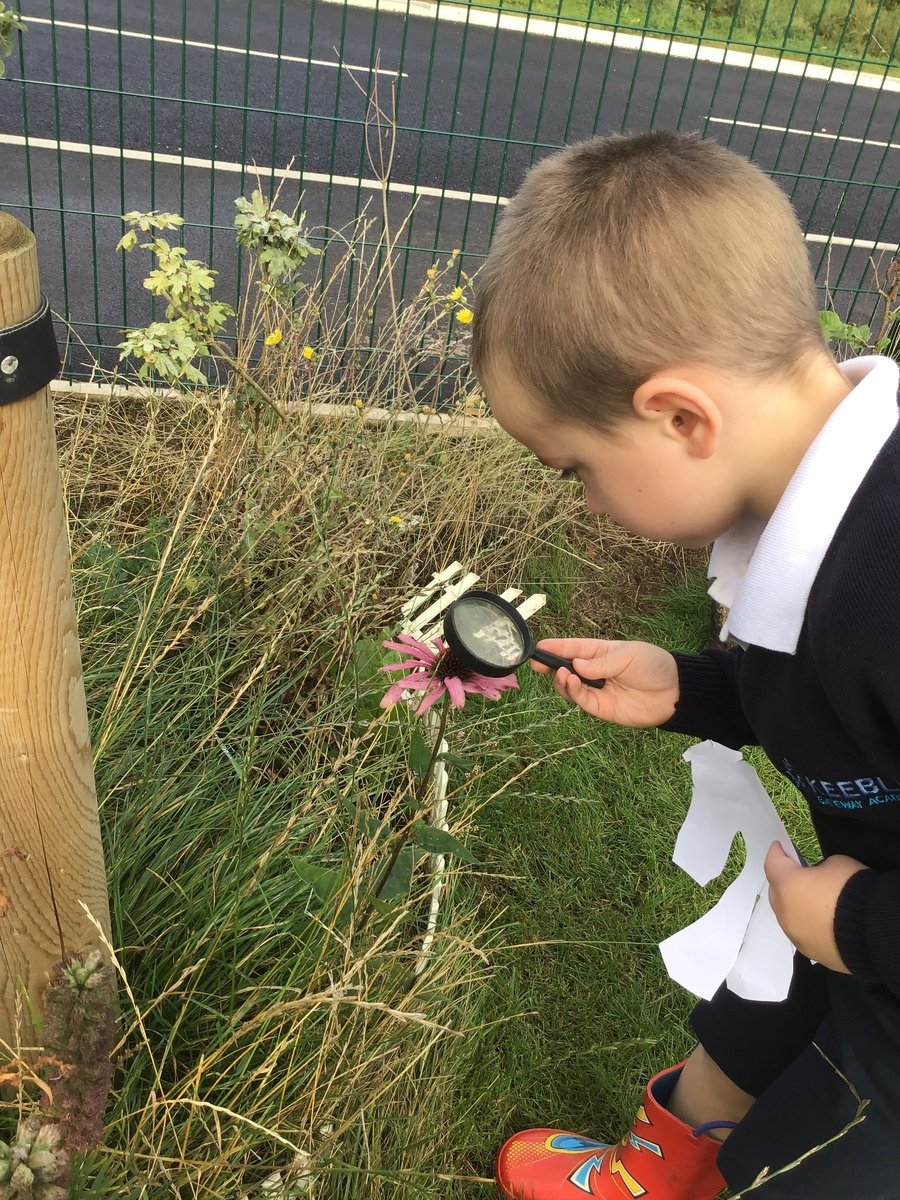 Our Impact:
There is equality of opportunity for all children.

Pupils have a deep knowledge of the world they live in and how they can make a positive impact as global changemakers.

Pupils can access and follow an ambitious curriculum that has our vision for exceptionally high expectations as a driver.

Standards in books and assessment outcomes are strong.

Pupil voice shows that pupils in school have a positive view on their learning and experiences
Staff CPD and confidence is integral to our approach. Please see our Supporting Learning document here.
Our Opportunities Pledge
As part of our curriculum offer, we pledge to provide enriching and experiences for our children throughout their time with us at Keeble Gateway Academy. Please see our Opportunities Pledge here!.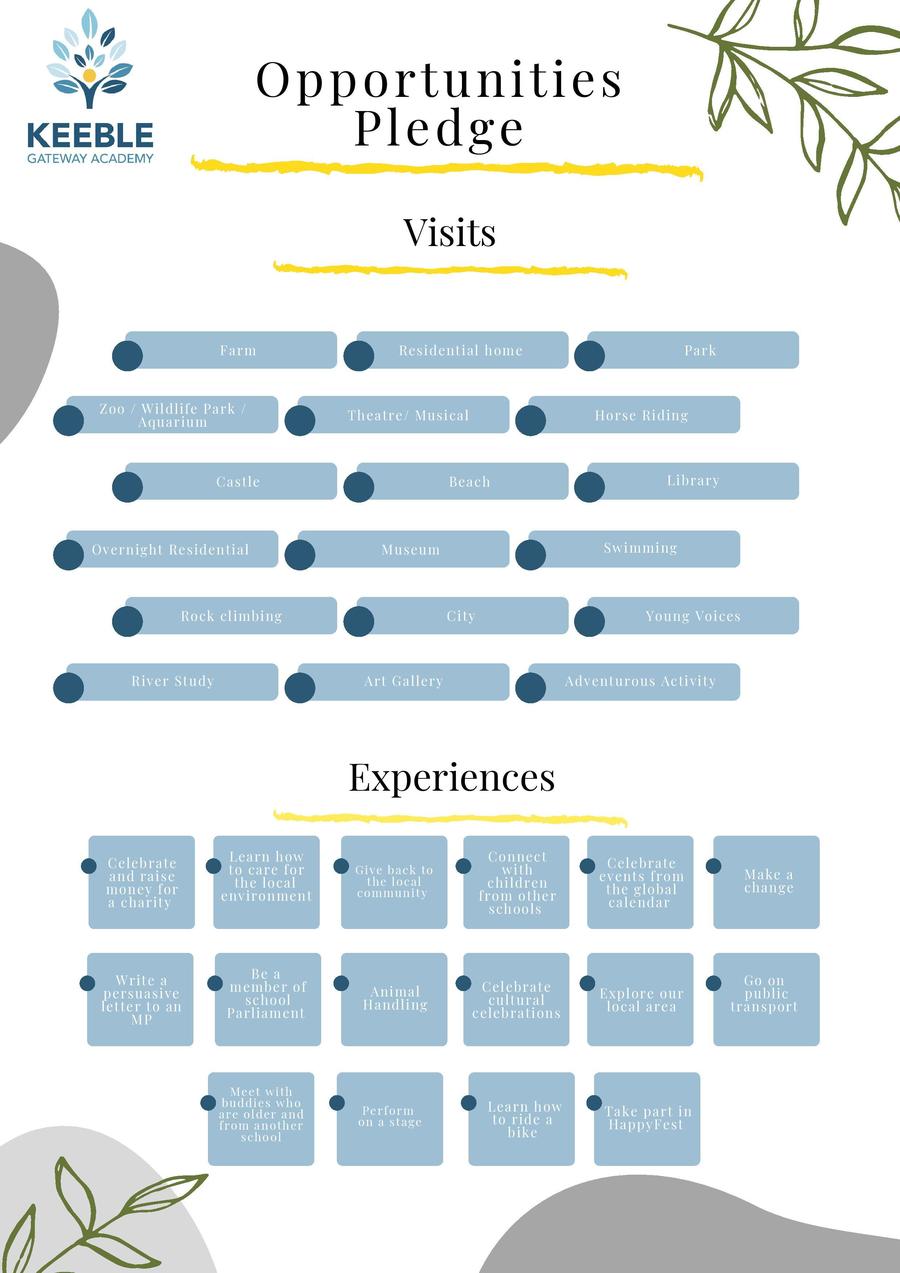 If you would like any further information about our curriculum, please contact Mrs Hannah Layfield, Headteacher by emailing admin@keeblegatewayacademy.org or calling 01845448227.