Our Intent
Our approach to teaching History is grounded in the three elements of our school vision: relationships, an innovative approach to teaching and having the highest expectations.

Our aim is to inspire and challenge our children, through a safe and happy learning environment, to achieve excellent standards in History including all aspects of the National Curriculum objectives for History.

Our innovative approaches are aimed at ensuring that all children, regardless of background or circumstance, are excited and engaged when learning History.

We do this by ensuring that the learning is real, relevant and purposeful, including visits and inviting visitors to school. This is to ensure that all children, particularly those who are disadvantaged, have experiences and access to cultural capital to support their geographical knowledge and understanding. The pandemic has also impacted this for all of our children.

We aim that children develop a solid chronological awareness within which they can develop and organise their understanding of the past, including events, major issues, places and people.

Through substantive concepts, we support children to understand the values of our society, the complexity of people's lives and develop an appreciation of diversity, relationships across society, human achievement and aspiration through and over time.

Through disciplinary concepts, we develop children's historical skills to ask perceptive questions, think critically, weigh evidence, sift arguments and develop perspective and judgement, use sources to interpret historical facts and debate those which are sometimes controversial.

We enable our children to articulate their learning confidently and to remember knowledge and vocabulary, taking their love of the subject, as well as highly developed skills and knowledge, into secondary school and beyond.

We aim to ensure that any gaps in learning, as a result of COVID, are closed and pupils meet age related expectations in History.

To immerse children in their learning through high quality texts linked to History.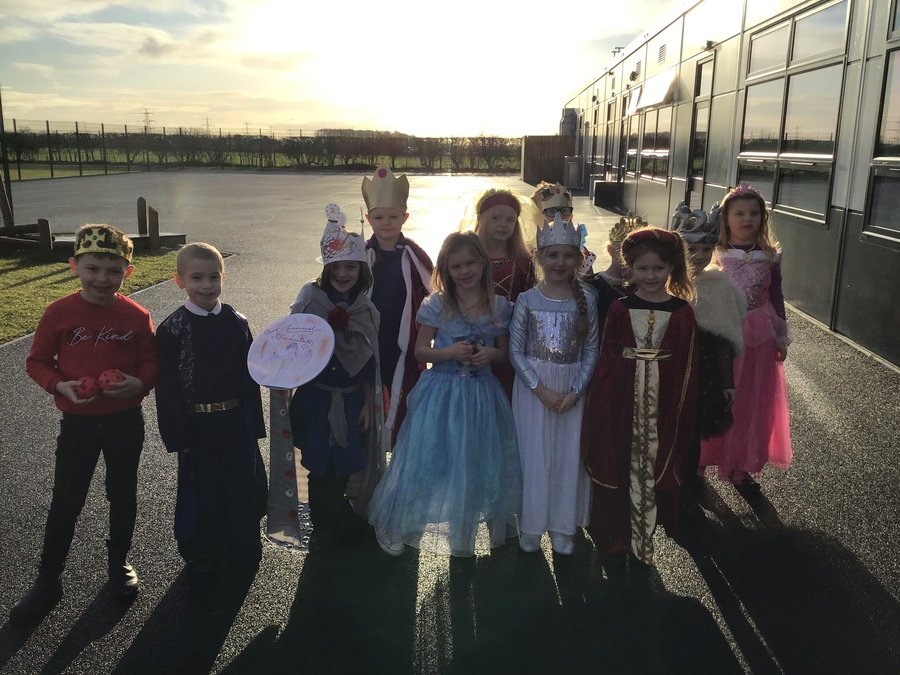 Our Implementation
In EYFS, History is taught through a play-based curriculum that encourages the children to talk about the lives of people around them and develop their understanding of what the past is. This may be done through stories, through discussions around settings, characters and events that occur.

History is taught through cross-curricular 'Learning Missions'. The curriculum is mapped from Past and Present in EYFS to Year 6. The curriculum progresses each year (See curriculum progression document).

Learning Missions include 'focus tasks' which every child completed and these are linked to National Curriculum objectives. The children then have a choice of additional activities to further learning, practise retrieval and apply their knowledge to different contexts.

Learning Missions begin with a launch to spark children's interests, engage them in their learning and end with a landing to celebrate the learning journey. High quality core texts are used to further enhance the curriculum.

The curriculum is designed to ensure that it links to the local context so that historical learning is relevant for our children and can be applied to real life contexts.

Knowledge organisers are used to ensure key knowledge and vocabulary is introduced. Teachers ensure that knowledge organisers build on previous learning and that pupils remember the learning.

History is a subject driver for at least two learning missions each year.

There are regular opportunities to discuss the past, plot events chronologically and compare/contrast what is happening now to what happened in the past.

The Opportunities Pledge ensures that every child has access to a wide range of opportunities that enhance the curriculum.

Reading is integral to the teaching of history. Children are provided with information from books as well as opportunities to use it as sources of information.

The History curriculum is ambitious for children with SEND and those who are disadvantaged. Teachers identify gaps in prior knowledge and fill these by ensuring there are opportunities to revisit previously taught knowledge and skills or use resources to support their understanding.
Our Impact:
Children have a deep knowledge key historical figures and events, as well as how the world has changed over time.

Children can access and follow an ambitious curriculum that has our vision for exceptionally high expectations as a driver.

Standards in books and assessment outcomes are very strong.