The National Curriculum and our Art & Design progression model - our aims
At Keeble Gateway Academy, we offer a broad, inclusive art curriculum based on the National Curriculum and the Elevate curriculum progression model for art.

Our approach to teaching art is to nurture children as artists, developing their curiosity and inviting them to explore and respond to the world around them through a visual language.

We aim to inspire and challenge our children through a safe and happy learning environment to achieve excellent standards in art across all year groups from Nursery-Year 6.

Children are

first introduced to the concept of art and design through 'Expressive Arts and Design' and 'Physical Development

',

as set out in the EYFS framework, which involves guiding the children to develop an arti

stic and cultural awareness that

supports

their imagination and creativity

. The extent of this learning is underpinned by the '

Creating with Materials

' ELG.

Through our school's core values of aspiration and self-belief, we equip children with the knowledge, skills and vocabulary to create original pieces of art, craft and design.

Lucy Anderson is Curriculum Leader at Keeble Gateway Academy and subject leader of art and design. Lucy has joined and led a select group of subject leaders and specialists across Elevate Multi Academy Trust to create curriculum progression models of knowledge, skills and vocabulary for all the Foundation Subjects, including art, which has strengthened the implementation of our curriculum across the foundation subjects.

The curriculum model carefully sequences knowledge, skills and vocabulary across the formal elements of art: line, shape, form, tone, colour, texture and pattern. We teach these formal elements of art across drawing, painting and sculpture. We also provide opportunities for the children to become proficient with other art and design techniques in the form of an art week. This year, we celebrated and explored the technique of painting as part of World Art Day in April.
"Every child is an artist..."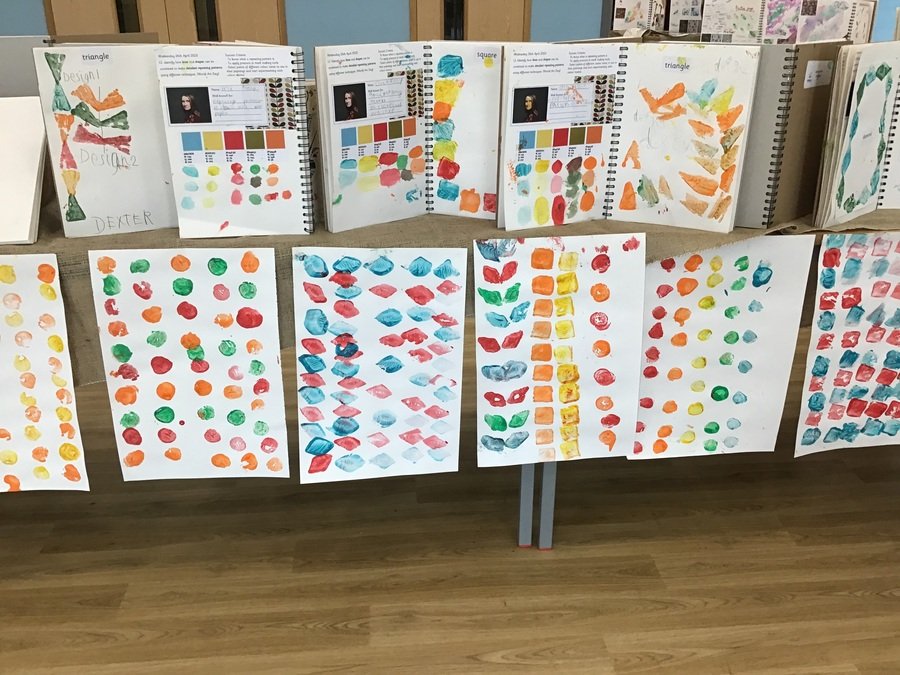 Contemporary art
In its most basic sense, the term contemporary art refers to art—namely, painting, sculpture, photography, installation, performance, and video art—produced today. The exact starting point of the genre is still debated; however, many art historians consider the late 1960s or early 1970s (the end of  modern art).
Modern art
Modern art includes artistic work produced during the period extending roughly from the 1860s to the 1970s and denotes the styles and philosophies of the art produced during that era. The term is usually associated with art in which the traditions of the past have been thrown aside in a spirit of experimentation. Modern artists experimented with new ways of seeing and with fresh ideas about the nature of materials and functions of art.
Traditional art
Traditional art is art that is part of a culture of a certain group of people, with skills and knowledge passed down through generations from masters to apprentices. However, often, when we speak of Traditional Art, we are often referring to what we call Classical Art: the ideas that emerged from the Renaissance period and lasted until the 19th century.
Our aims continued...
We nurture independence and encourage children to appreciate the quality and value of art.

We encourage our children to think critically about art and design; we support the children to analyse and evaluate their own work and the work of a wealth of artists from a range of styles and movements across traditional, modern and contemporary art. This is to ensure they build a coherent understanding of art history, across a range of cultures.

Through this, the children are provided with opportunities to ask and answer questions. We support them to analyse and evaluate the similarities, differences and connections across these different artistic eras, styles and movements while continuing to reflect on their own artwork.
In summary, at Keeble, we ensure children develop a knowledge of...
Practical art – methods, techniques, media, materials, technical language, formal elements of art and principles
Theoretical art – art movement, genres, themes, artists and art, including context and significance
Disciplinary art – how experts have expressed quality and value throughout history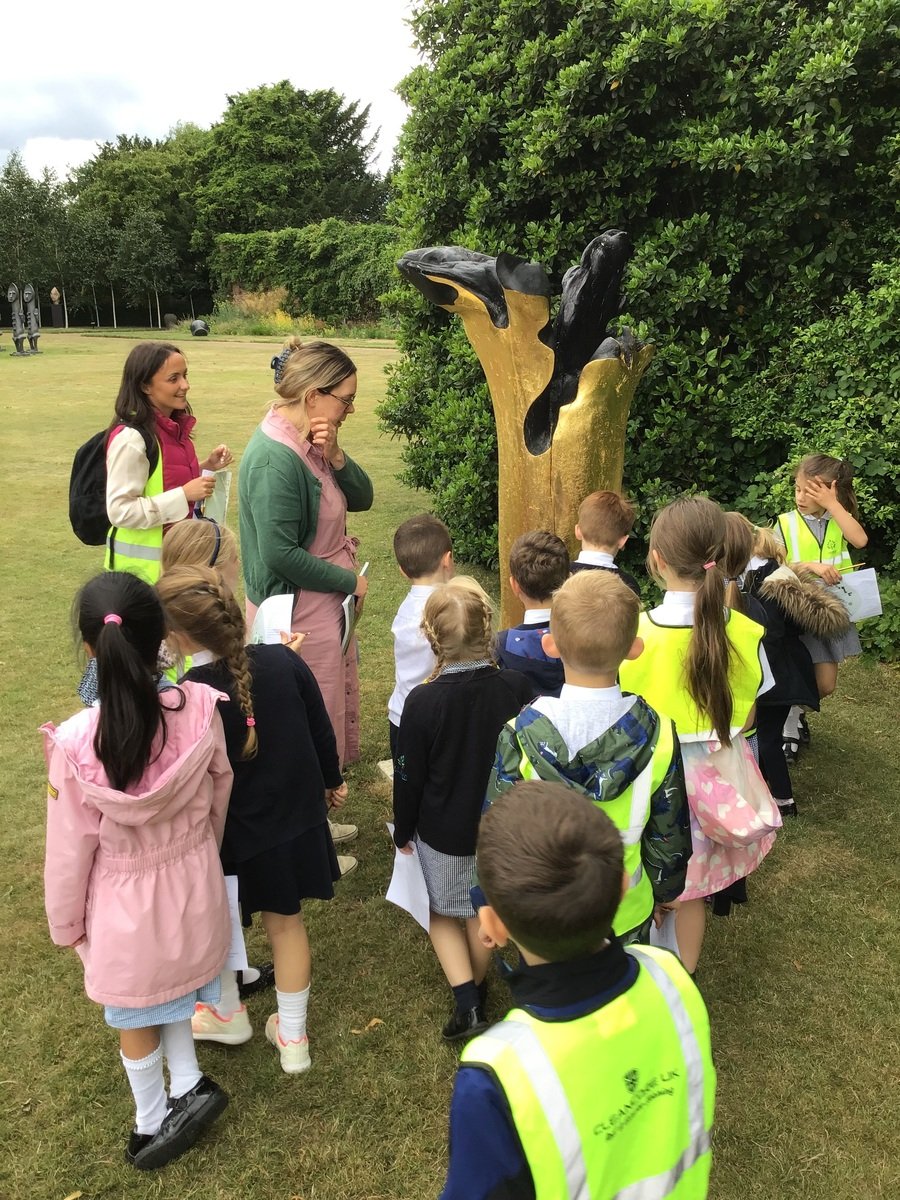 ....This allows us to support the children in producing ambitious end goals.
Fluency – pupils are proficient in drawing, painting, sculpture and other techniques
Experimentation – pupils try out ideas, methods and convention to find original solutions
Authenticity – pupils visually perform their thinking of an issue, topic or theme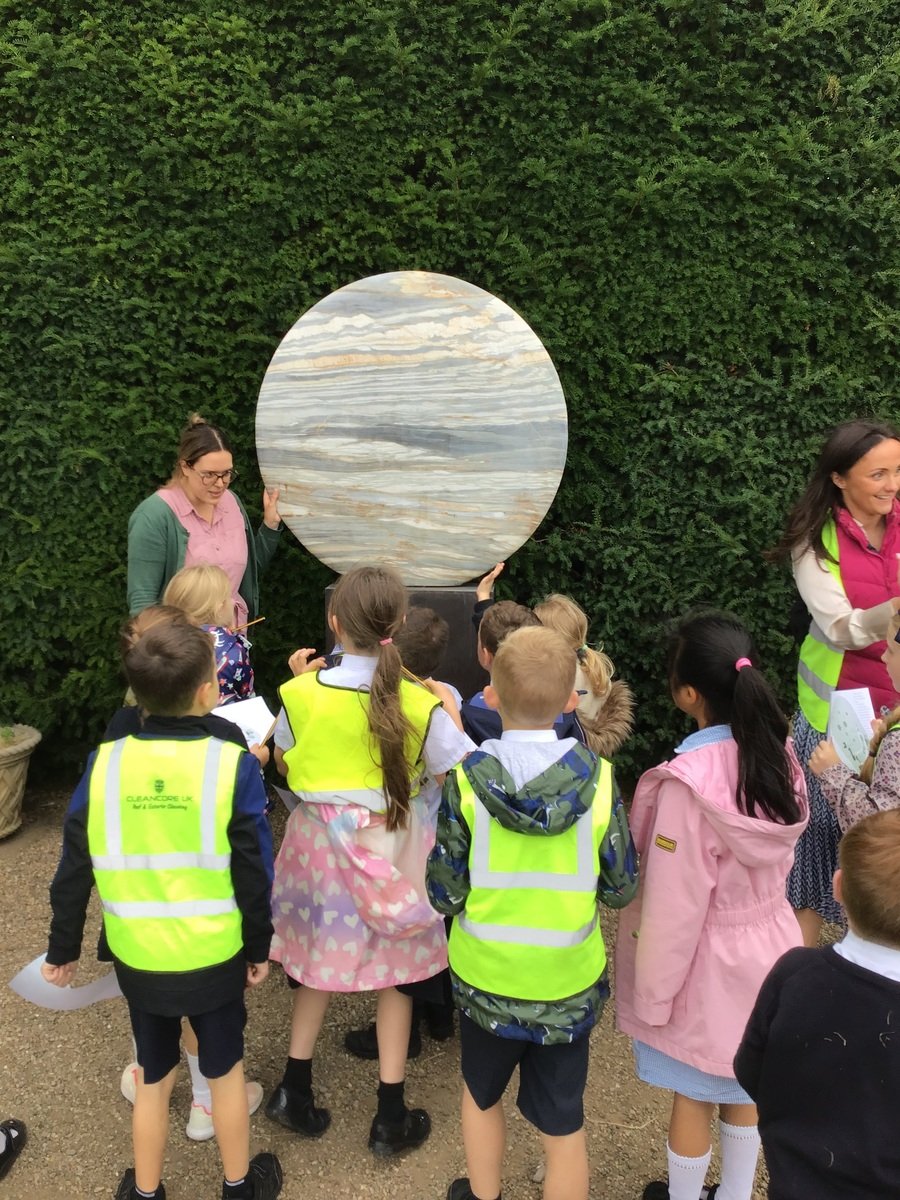 Pupil voice
"I loved drawing sunflowers in the style of Van Gogh! I used a similar colour palette to him, but I used oil pastels instead of paint because you can blend tones of colour really well with these!" D, Year 3
"I liked cutting up shapes for my collage. I made a collage of my face. I cut out triangles, squares, diamonds and circles. I used Picasso's portrait collage to help me. He used bright primary and secondary colours like red, green, blue and yellow." M, Year 1
"I like the swirls of blue and yellow in Van Gogh's starry night painting!" E, Reception