Our Aims:
To inspire and challenge our children, to become confident, creative writers.

To inspire a love for writing.

To equip our children with knowledge and skills they need in order to write for a range of purposes.

To promote language rich environments throughout school to amplify vocabulary.

To focus on the quality of their writing, across all subjects

To have the highest expectations of their own writing

To talk confidently about the learning sequence, the approach for teaching writing and how the school environment can support this.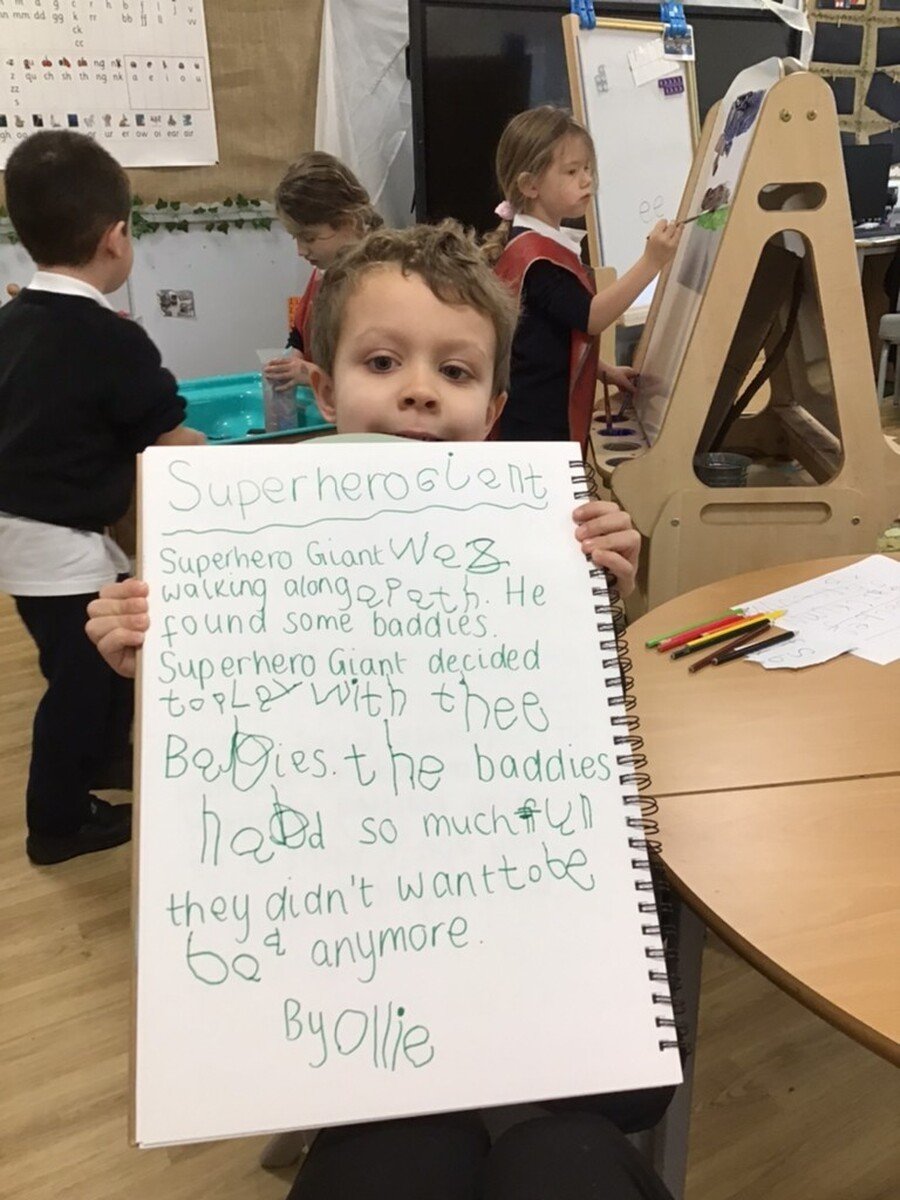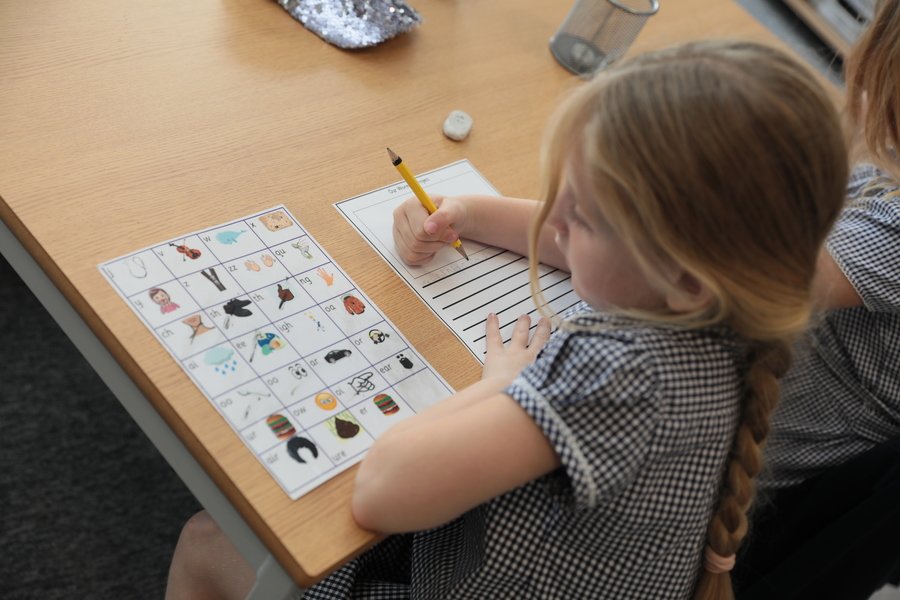 Audience + Purpose = Form
Audience:
Is the writer aware of who the reader will be?
What information will need to be included to ensure the message is understood by the reader?
Purpose
Why has this been written?
To retell? To describe? To explain? To instruct? To inform? To entertain? To persuade? To discuss? To perform?
Forms of writing
Narrative: short story, play script, literacy description, mystery, fantasy, myths traditional tales, science fiction, adventure
Recount: diary, journal entry, newspaper report, letter, biography, description of a historical event, magazine article, postcard, personal experience
Non-Chronological Report: 'non-comparative' reports (describing the characteristics of something), catalogue entry, encyclopaedia entry, fact file, tourist guide book
Instructions: recipe, rules for a game, how to…booklet, manual
Explanation: question and answer article/ leaflet, technical manual, explanation of a procedure
Persuasion: advertisement, travel brochure, book blurb, poster, pamphlet selling something
Discussion: essay on a political or social issue, newspaper editorial, write up of a debate, interview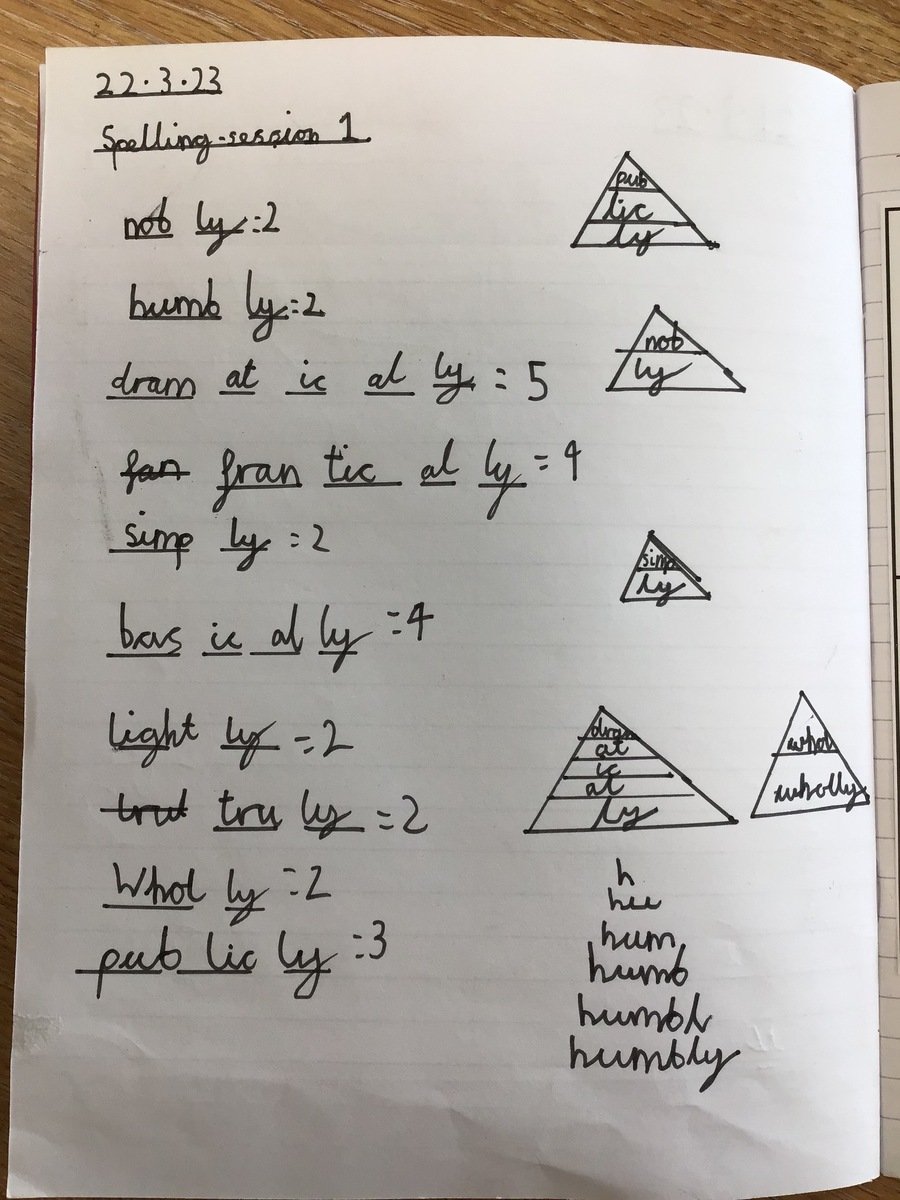 Writing in the Early Years
In EYFS writing is taught through discrete phonics teaching and a play-based curriculum. Opportunities for mark marking are provided in all areas of provision with adults regularly encouraging and modelling the purpose of writing. Physical development is a high priority both indoors and outdoors. Children in Reception are provided with writing opportunities in each area of the classroom.
Our Writing Approach
The 3 C's Approach
From Year 1, we follow the 3 C's Approach- Collect, Connect and Create. This is where we build up to quality published pieces of writing with a clear audience, purpose and form. Over a writing cycle, children identify key features of a WAGOLL (what a good one looks like), identify and collect key vocabulary, learn grammatical skills and then plan, draft, edit and publish high quality writing.
Collect- predict what might happen in the story or text, analyse WAGOLL's for word sentence and organisational features as well as collect high quality vocabulary and ideas about the characters, setting and plot.
Connect- apply knowledge learnt from the 'collect' stage. Children will use the collected skills e.g. vocabulary and connect this to punctuation and grammar skills. Children spend time editing their work during this stage.
Create- opportunity for children to apply the skills they have learnt independently. Children will draft sections using writing skills defined in the success criteria and then edit and improve these pieces of writing before publishing a high-quality final piece.
Spelling
At Keeble Gateway Academy, spelling is an integral part of our writing curriculum. We intend for children to leave our school as confident, accurate spellers when writing for a variety of purposes and audiences. Our spelling sessions are investigative and allow children to explore spelling patterns, 'tricky parts' of words as well as putting meaning into context. This allows children to make informed decisions about how to spell a word when writing independently.
EYFS and Year One
In EYFS and Year One, our youngest children begin their spelling journey through the Little Wandle Letters and Sounds Revised Phonics scheme. Children progress from learning singular GPCs to more complex GPCs. Children develop a love of words from our daily storytelling sessions where they explore the meaning of words as well as learning about the sounds that words are made up of.
Year 2 onwards
From Year 2, children engage in three spelling lessons a week. Vocabulary is amplified through Word Power where children investigate words using the 'Five Big Ideas'. Each spelling session is recorded in their Spelling Book.
Each week, children receive a new set of spellings which teach a set spelling pattern. In addition, children receive common exception words from their year groups statutory list.
Five Big Ideas
We use the five Big Ideas from Word Power to support the learning of spelling:
Phonology (ear)- Segment and blend phonemes and syllables
Morphology (brain)- Explore how words parts can be connected across different words
Graphology (hand)- Write new words to build visual memory
Orthography (eye)- Look for shared patterns in words
Etymology (brain)- Investigate how the spelling, meaning and pronunciation of words have changed over time.