National Curriculum and the geography curriculum progression model – our aims
At Keeble Gateway Academy, we offer a broad, inclusive geography curriculum based on the National Curriculum and the Elevate curriculum progression model for geography.

Our approach to teaching geography is to nurture children as geographers and global changemakers.

Children are first introduced to the concept of geography through 'Understanding the World

',

as set out in the EYFS framework, which involves guiding the children to make sense of their physical world and community. The extent of this learning is underpinned by the 'People, Culture and Communities' ELG.

Through our school's core values of aspiration and self-belief, we equip children with the knowledge, skills and vocabulary to make connections between contemporary geographical issues, the academic subject and their experiences. We aim that children will have secure contextual knowledge of local, national and globally significant places and be able to identify and locate a range of continents, countries and important cities. Moreover, we aspire that all children will have a secure understanding of a range of human and physical geographical characteristics and how these change over time. We understand the importance of allowing pupils to apply their knowledge at different scales and contexts, evidencing our continued commitment to supporting children in making connections across their learning and experiences.

Continuing with the transparency of our core values of 'aspiration' and 'self-belief', we aim to develop Keeble children into becoming competent communicators of the geographical information that they learn, through a variety of ways, combining the development of their geographical skills. These include collecting and analysing a range of data gathered through experiences and fieldwork – e.g., creating/drawing maps, following the use of atlases, globes and aerial photographs.

We ensure our geography curriculum is increasingly demanding from Nursery-Year 6 to broaden and deepen pupils' geographical knowledge. We ensure to provide our children with opportunities to enhance their personal geographies, including their awareness of the local area around them, as well as guiding the children to explore the wider world on a national and global scale.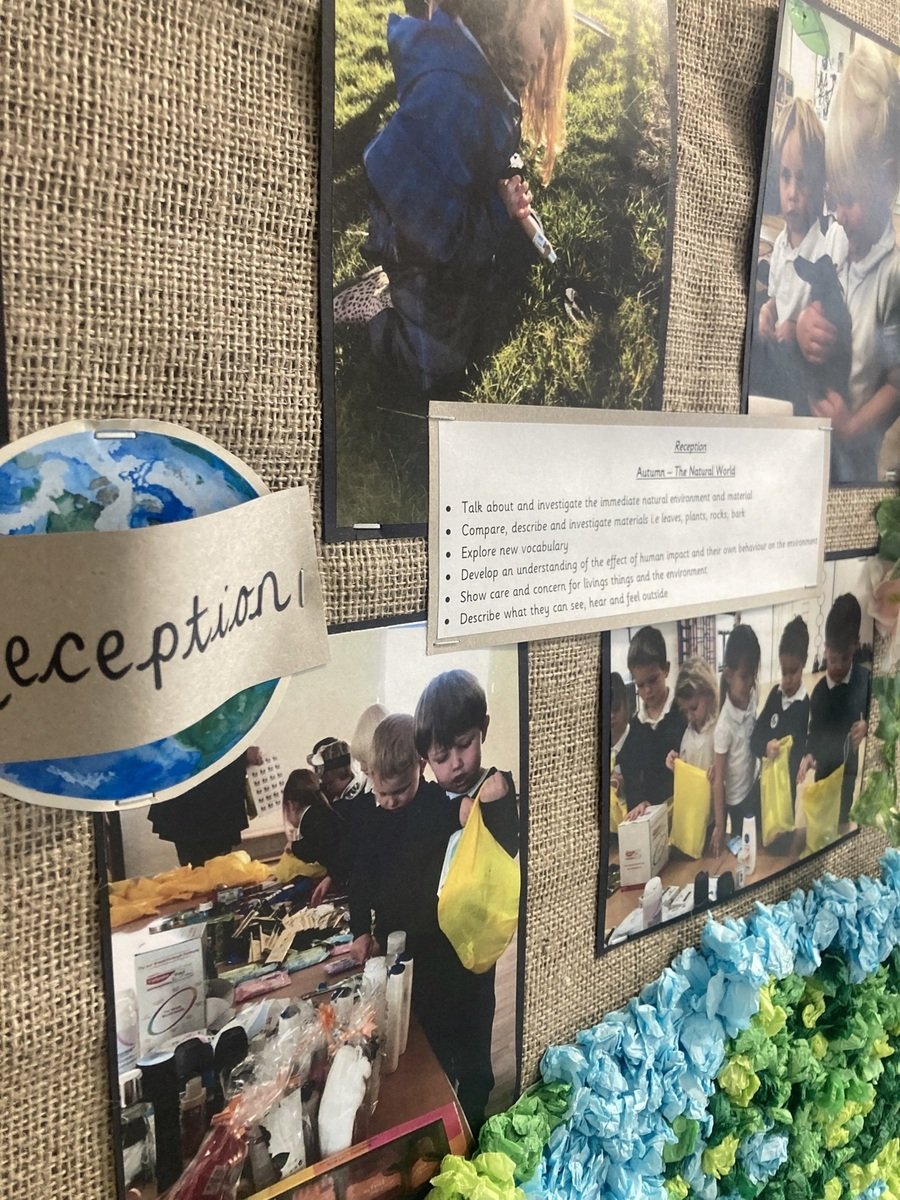 How is the big idea maintained in the detail of a single lesson?
Fidelity is given to the overarching unit objectives when it comes to planning the coverage of knowledge, skills and vocabulary from the geography curriculum progression model. Teachers constantly refer to the following key questions to ensure the big idea of the unit is maintained in the detail of a single lesson: What do you want the children to know or be able to do? How will I model it? How will I check that every child is secure with their learning? What is my plan B? Where are the misconceptions likely to be? What have I prepared in order to mitigate the impact of these potential misconceptions? Also, geography specialists across Elevate Trust have provided exemplar high quality teaching sequences for the different geography units across Y1-Y6, further providing a level of rigor when it comes to effective implementation of our geography curriculum at Keeble.
How are geography units mapped out across the year?
Some year groups have 4 geography units to teach across the year while other year groups may have 3. We affirm that the teaching of geography units should be considered over a quantity of 'weeks' to ensure effective coverage of knowledge and skills objectives. Some units may take more weeks to teach than others; therefore, it's important to recognise this in order to give fidelity to the geography content that we teach. We are strategic in our curriculum design and delivery; every decision has been carefully thought out to ensure excellent standards in the teaching of geography.
How do we recognise and value children's personal geographies?
Through the teaching of local geography studies in years 1, 2 and 4, children develop their sense of belonging and identify, making connections with the area they're from, which they can then use when comparing other areas in the country and around the world. Children in other year groups are also able to make these connections in other units, such as Year 3's place knowledge unit, where the children cover the concepts of settlement and land use through the study of North Yorkshire.
What does our global offer look like? How do we see geography as a real-time, dynamic, current and relevant subject?
Wherever possible, connections are made to contemporary issues when studying the key areas of knowledge, whether that be through the study of locational knowledge, local knowledge, human and physical geography or place knowledge. For example, this academic year, Year 2 children studied Qatar as part of their place knowledge study, where they had to compare a non-European country with their local area. Qatar was selected because of the FIFA World Cup 2022 taking place here, which made the children's learning real-time, current and relevant. Our dynamic approach to our geography curriculum allows the children to become enthusiastic towards their learning, further providing opportunities for connections to be made between their personal geographies and the wider world. Moreover, we place a big emphasis on 'sensitivity' when studying places and avoid stereotypes as we recognise how vital it is not to make generalisations about cultures, places and people.
What is the relationship between geography and other subjects?
We have carefully designed a knowledge rich curriculum alongside a clear progression of skills. Although we teach all out foundation subjects discretely, the geography knowledge – wherever possible – has been linked to other areas of the curriculum, with history being at the core of this in order to deepen and connect children's learning opportunities. The knowledge and skills build incrementally so that, by the end of Key Stage 2, children know, understand and apply the subject content specified in the Programme of Study for geography and are fully prepared for the next stage of their learning.
How do we mitigate the geographical concepts that are trickier to teach?
We ensure to be mindful of implied competencies when planning sequences of geography learning, such as vocabulary, number, interpreting information and reading so that all children can make excellent progress in geography. A specific example is considering how maths underpins map reading and how we can support geography lessons where map reading is used so that maths isn't the focus instead of geography.
As with all of the foundation subjects, we recognise geography as a discrete discipline and a subject that is taught weekly, allowing sufficient time for effective teaching and learning. We aim to inspire and challenge our children through a safe and happy learning environment to achieve excellent standards in geography across all year groups from Nursery-Year 6.
School-wide policy recognises geography as a fundamental subject in helping children define their sense of belonging in the wider world. The establishment of school 'houses', based on local heroes and linked to local places, helps children understand their identity in the local and wider community. These houses at Keeble have been named after Bumby, Lord, Hodgson and Herriot. Notably, Hodgson created the Kilburn White Horse - a hill figure cut into the hillside in the North Yorkshire Moors National Park, 8 miles from Thirsk.
Through our aim of ensuring every child will read fluently and develop a love of reading, we use high quality texts to compliment the teaching of geography. These are selected from a list of high-quality texts (fiction and non-fiction), which were compiled by me and Elevate Trust's select group of subject specialists within the Curriculum Team.
Formative assessment is timely and well-focused throughout every geography lesson to ensure a high level of rigor. Teachers assesses the children's knowledge, skills and vocabulary based on the progressive nature of the geography curriculum progression model.
Best practise is regularly communicated between the teaching team at Keeble to instil a high level of thoroughness and reflectiveness in the teaching of geography. The ongoing work and interactions between myself (Lucy Anderson - Keeble's Curriculum Leader) and Elevate Trust's Curriculum Working Party allows for continuous curriculum construction and revision. I can gain effective oversight of subject implementation and promote effective subject leadership.
Curriculum design and adaptation is also informed by Keeble's rigorous formative assessment policy 'Keep up – not catch up' and the sharing of best practise - as mentioned above.