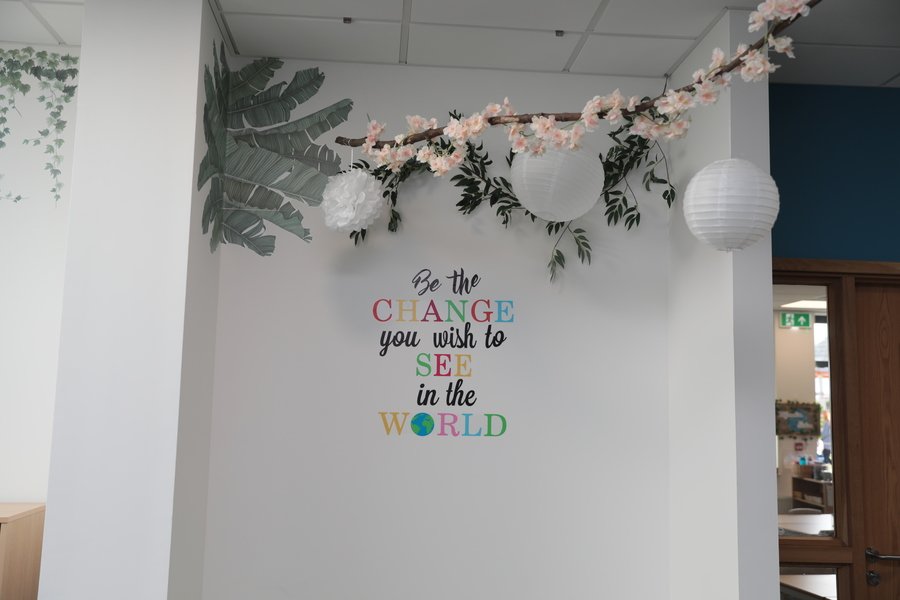 Global learning is a golden thread that runs through the heart of our curriculum. At Keeble, we are passionate about ensuring that children have opportunities to develop knowledge and understanding about the challenges we face in the world and and skills to make decisions for themselves. Equipped with these global capabilities, we empower our children to challenge and confront injustice and inequality, so that they can help to make a more just and sustainable world.
Global learning is embedded in our approach with our youngest children, so that they have a good understanding of how to make change, first in our local community and then further afield.
Global change makers
At Keeble, we are passionate about supporting our children to become confident, articulate change makers, who make a positive impact on our local community and further afield.
We have recently done this through a litter pick and have planted trees in our school to support the wildlife.
Information Station
This is a key part of our day where we explore what is going on in the world.
We watch CBBC Newsround and discuss the topical issues as well as explore our Picture News theme of the week.
This is an also an opportunity for children to share interesting books, facts and objects that teach us something about the world around us!
Learning Missions
Learning Missions always have a key global question that children explore as part of their wider curriculum learning.
Oxfam Education for Global Citizenship
We use the Oxfam's Guide to Education for Global Citizenship to support our planning when developing global questions.
Picture News
Picture News is a fantastic resource that we use during Information Station and in assemblies. Each week we are sent a current news story, with an image, a thought-provoking question and a variety of teaching resources.
High quality texts, celebrating Equality, Diversity and Inclusion
World Book Day 2021
For 2021, our World Book Day was themed around 'We Are Unique', celebrating everything that makes us special as individuals. Each teacher read a story that celebrates individuality, diversity, and courage.
These videos are still available for the children to watch on Youtube