Nursery
Our Nursery class is warm and welcoming, an environment in which children are nurtured, motivated and eager to learn. Children in nursery are given the best opportunities to develop both holistically and academically. Children benefit from a wide range of practical and educational activities, which excite, challenge and inspire them.
Children in nursery will learn through play. We focus on laying the early foundations for learning that will enable children to thrive throughout their school life. Each day they will access provision both indoors and outside and will choose what they want to learn and how they want to learn it. Children in nursery will also engage in short, fun, daily phonics and maths learning, through songs, games and carefully set up provision. Children will develop the gross and fine motor skills for early writing. They will engage in some whole class activities, such as sitting together for a story, singing or show and tell. These activities are designed to further children's personal, social and emotional development, speaking and listening skills and physical development.
We want children to love coming to nursery! We aim for them to learn to follow their own interests, work with others, build strong relationships with their peers and teachers and become independent and ready for school.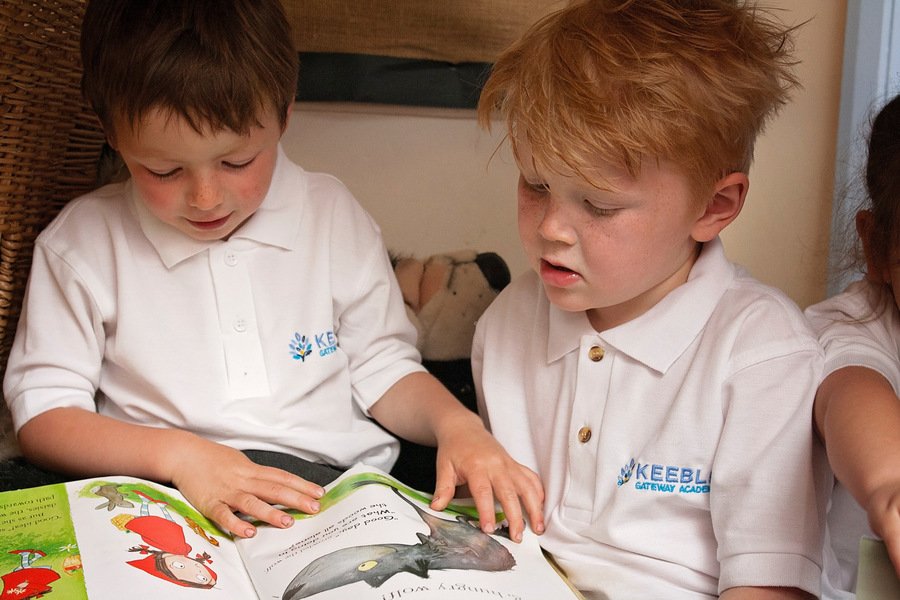 Children are eligible to attend our Nursery from the term after their third birthday. For more information, or to request a visit, please contact our School Office on 01845 448227 or email admin@keeblegatewayacademy.org
To apply, please download the application form.