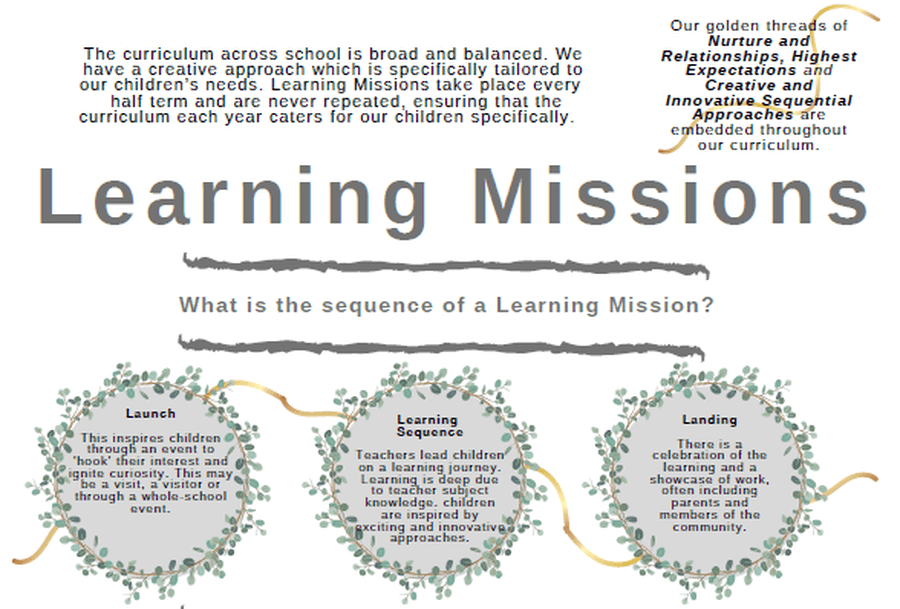 Our wider curriculum is implemented through Learning Missions. These are whole school, cross curricular topics that aim to inspire and excite children about new learning.
Through each Learning Mission, the children go on a learning journey from launch to landing. Children use knowledge organisers to support their learning so they remember long term the content they have been taught.
Please see the class pages to view Knowledge Organisers for each half term's learning.
We value each child's contribution and individuality. Our individual Learning Mission books are full of published work with we are proud to share with others.
2021/22 Learning mission overview