Curriculum
Learning at Keeble Gateway Academy is inspiring and engaging. We use a highly successful curriculum model to ignite a passion for learning and ensure that children are motivated to achieve their best. The Elevate philosophy for teaching and learning is 'Keep Up not Catch Up'. This approach was initially created by Dame Reena Keeble and has been continually developed by schools within Elevate. Across all of our schools there is a relentless determination that children will achieve their absolute potential, regardless of their circumstances or background. This is achieved by implementing cutting edge teaching practice and ensuring that each child has all of the support they need to flourish.
Early Years Foundation Stage
The curriculum in EYFS is child-led and play-based. Children will be taught in Nursery and Reception through play and provision will be based on their interests. This requires excellent, skilled practitioners. The highest quality Early Years' experience is delivered by establishing a firm foundation on which to build future academic, enterprising, social and emotional successes. Children's curiosity and enthusiasm for learning is ignited along with the development of skills needed to learn, form relationships and thrive.
Whilst recognising that every child is unique and joins Keeble Gateway Academy with differing levels of learning and social skills, our aim on leaving Reception is that children are: happy, resilient, capable, confident and self-assured individuals as well as strong, inquisitive and independent learners, who thrive in all areas of learning and development. Our children are capable of developing and sustaining positive relationships within their school community and beyond.
The following documents detail our aims for what can achieve the end of Nursery and Reception, here at Keeble:
End of Year Expectations for Nursery and Reception
Years 1-6
The curriculum across the school at Keeble Gateway Academy will be broad and balanced. We have a creative approach which will be specifically tailored to our children's needs. As a staff we will give careful consideration to our children, their experiences and needs and develop a curriculum model that caters for them specifically. Our curriculum will be delivered through 'Big Ideas'. These are whole-school, cross-curricular topics that aim to inspire and excite children about new learning. The children go on a learning journey from launch to landing.
Our curriculum approach:
Launch
Inspire learners through an event to 'hook' their interest and imagination. This may be a visit, visitor or whole school event.
Learning Sequence
Teachers lead pupils on a learning journey. Learning is deep due to teachers subject knowledge. Pupils are inspired by exciting and innovative approaches. Cross-curricular links are meaningful.
Landing
There is a celebration of the learning and a showcase of work, often including parents and members of the community.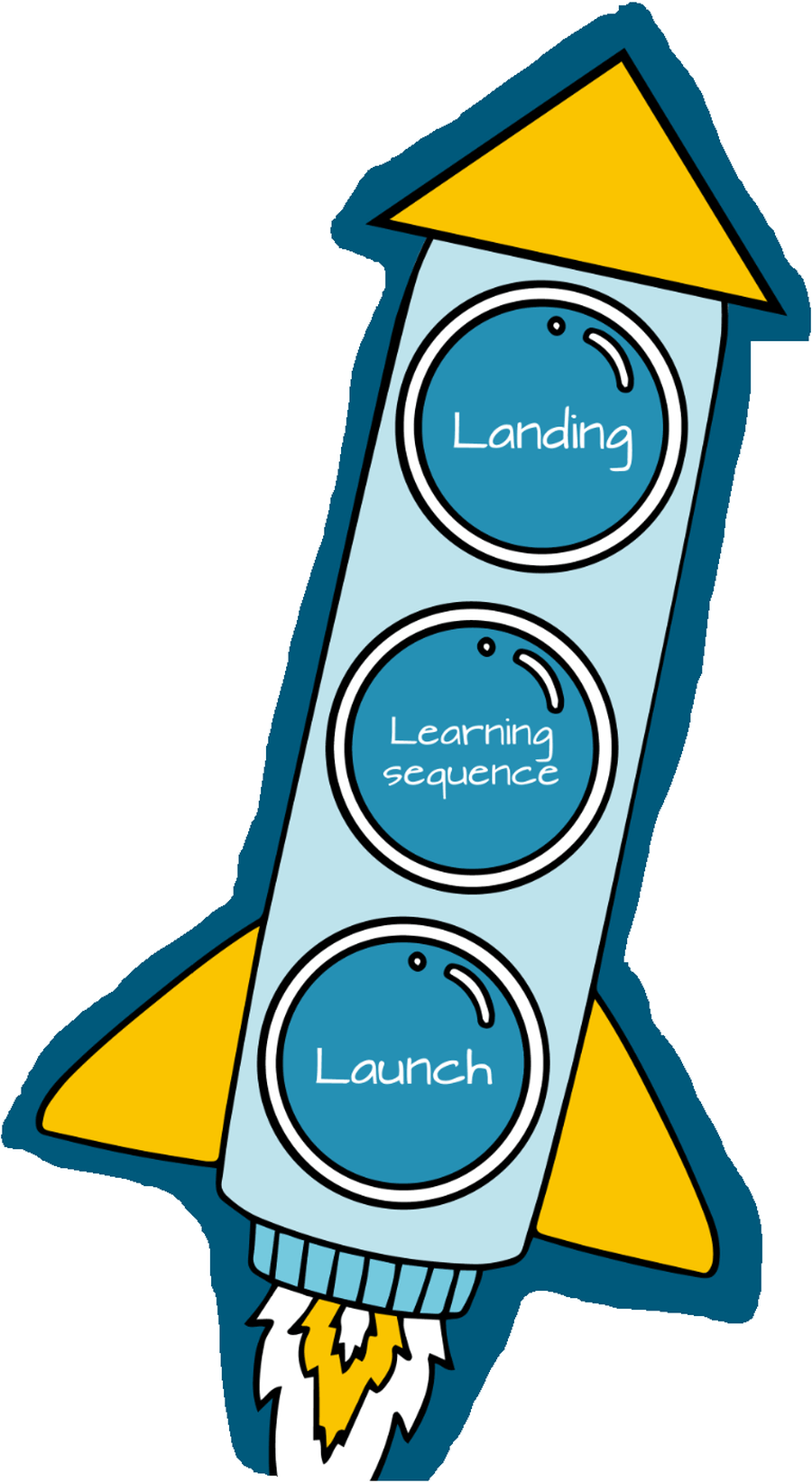 Curriculum Aims
The National Curriculum is used to inform planning for all subjects. The curriculum aims:
To ensure that all children feel safe and happy in order for them to achieve their absolute potential
To have a positive impact on the local community
To embed the school's core values (to be agreed with all stakeholders in the school's first year)
To develop tolerance, empathy and tackle stereotypes, preparing children for life in modern Britain
To prepare children for their next steps; from key stage to key stage and beyond
To be child-led, engaging and exciting
To develop creativity and collaboration skills
To lead to outstanding outcomes for our children
To develop independence and resilience through meaningful and relevant content and approaches
To encourage outdoor learning and use forest school's principles
To engage parents and the wider community
To value each child's contribution and individuality
Teachers have a deep level of understanding of the curriculum for the age range they teach and design engaging 'Big Ideas' to teach all of the National Curriculum content alongside the skills to learn effectively. The foundation subjects will be taught with a focus on greater-depth learning across all subjects, balancing the development of skills with the acquisition of knowledge. Teachers will ensure a clear progression for all and have high expectations for children's achievements in all subjects. For a breakdown of learning across core subjects, click here.
English
English programmes of study will follow the National Curriculum. All children will be taught English skills directly and then apply these skills across a range of cross-curricular contexts. The National Curriculum can be found here.

Whole-Class Reading
The aim of this method will be to expand pupils' vocabulary and deepen their understanding of the texts they are reading. We will do this through explicit teaching of vocabulary before reading the text and re-reading sections looking closely at the elements that require further understanding, keeping in mind that children must learn to retrieve information, interpret meaning and comment on the author's choice of vocabulary or style. Questions will be asked to check pupils' understanding of previous extracts as well as the current text in order to enhance their memory.

This approach will ensure children are reading every day and regularly to staff throughout the week. With this strong focus on reading from an early age, children will feel at ease with books and this ensures that they are fully prepared for their phonics, KS1 and KS2 SATs tests or equivalents.

Phonics
In Early Years and Key Stage 1 we will have a rigorous approach to Phonics Teaching. We will use 'Letters and Sounds' to inform our planning and assessment is continuous. A link to the Letters and Sounds document can be found here.

Writing
We will teach English through quality, challenging texts that will inspire teachers and enthuse our children. In writing, we will follow the CCCs (Collect, Connect and Create) approach. During the 'Collect' stage of the writing process, we will ponder and predict what might happen in the story, analyse WAGOLLs (What A Good One Looks Like) for word sentence and organisational features as well as collect high-quality vocabulary from the text in which the children can 'magpie' language choices.
In the 'Connect' stage of our learning, we will use the collected vocabulary and model it into sentences. We will also develop ideas by manipulating sentence structures, constructing paragraphs and use higher-level punctuation. We will put great emphasis on children taking pride in their writing. In the 'Create' stage of their learning we will draft sections or paragraphs of text using writing skills checklist and then edit and improve these pieces of writing before publishing a final piece. This will produce a high-quality published piece of writing with all feedback embedded.
Maths
Maths programmes of study will follow the National Curriculum. All children will be taught Maths skills directly and then apply these skills across a range of cross-curricular problems. A link to the National Curriculum can be found here.
At Keeble Gateway Academy, all children will have the opportunity to Master the Mathematics curriculum. In order to achieve this, children must be competent and efficient within the five strands of mathematical proficiency: Conceptual Understanding, Productive Disposition, Procedural Fluency, Strategic Competence and Adaptive Reasoning.
We will ensure that our children are exposed to the five different strands through our CPR Model for Maths. Conceptual understanding, Procedural fluency and problem solving, Reasoning and Big problem. Firstly, children will be given the opportunity to develop their Conceptual Understanding. Children will have the opportunity to talk about their thinking out loud, and see clearly what the concept is. After the Conceptual Understanding has been consolidated, children will progress to develop their Procedural fluency. This is where the same concept is presented to children in a variety of ways. Once they are fluent in a particular area of maths, they move on to reasoning. This is the stage where children are given the opportunity to: Describe, Explain, Convince, Justify and Prove theories and ideas. Learning is then celebrated with a 'Big Problem', which allows the children to apply all the skills they have developed in the unit of learning, to a contextual problem.
Science
Science at Keeble Gateway Academy will be exploratory and investigative; children build up a sense of excitement regarding planning their own investigations. Children will be provided with stimulating questions to explore which creates a sense of excitement and curiosity; a fundamental aspect of science learning. We aim to develop a passion for science and a lifelong interest in the subject.
Science will be taught in units as a discrete subject and will be a significant subject driver in whole school 'Big Ideas'. Science knowledge and skills will be taught through experimentation and guided investigations with specific learning identified and highlighted at the end of each investigation or experiment.
Biology and physics will be taught and real-life applications will be found and used. Outcomes will be recorded and shared in a variety of media including ICT and mathematical graphs and tables.
ICT
ICT in the 21st Century is seen as an essential resource to support learning and teaching, as well as playing an important role in the everyday lives of children, young people and adults. Consequently, schools need to build in the use of these technologies in order to arm our young people with the skills to access life-long learning and employment.

Our aim is therefore to create an environment where the use of digital technology is regarded as an integral part of our everyday practices, be that learning, teaching or parental engagement. The use of ICT will enhance and extend learning opportunities for our children whilst developing social skills and encouraging safe use of the available tools. Furthermore digital learning resources are being recognised more and more as essential tools to facilitate learning in all areas of the curriculum, including English, mathematics, science and Design & Technology.

With unlimited access to a whole range of the most up to date hardware and software, ICT will be taught using a cross-curricular approach, making full use of the many computing, programming and coding materials available to us. Big Ideas (cross-curricular topics) will include opportunities for children to use ICT to enhance the rest of the curriculum as well as direct teaching of ICT skills. Skills will be taught through focus groups which will be followed up with opportunities to apply the skills across a range of contexts.
Please also refer to our Teaching, Learning and Assessment Policy.
If you would like to find out more about our curriculum, please contact Miss Burrell our Assistant Headteacher.